Mission Control

for your political campaign.

Centralize control of your campaign so you can focus on winning the election.
Rich dashboards keep your
entire campaign

in sync.

Visualizing all your campaign's data and communications in one place helps you make better decisions. Stop cobbling together CSVs, spreadsheets, charts, emails, and documents to get a picture of your universe.

Launch today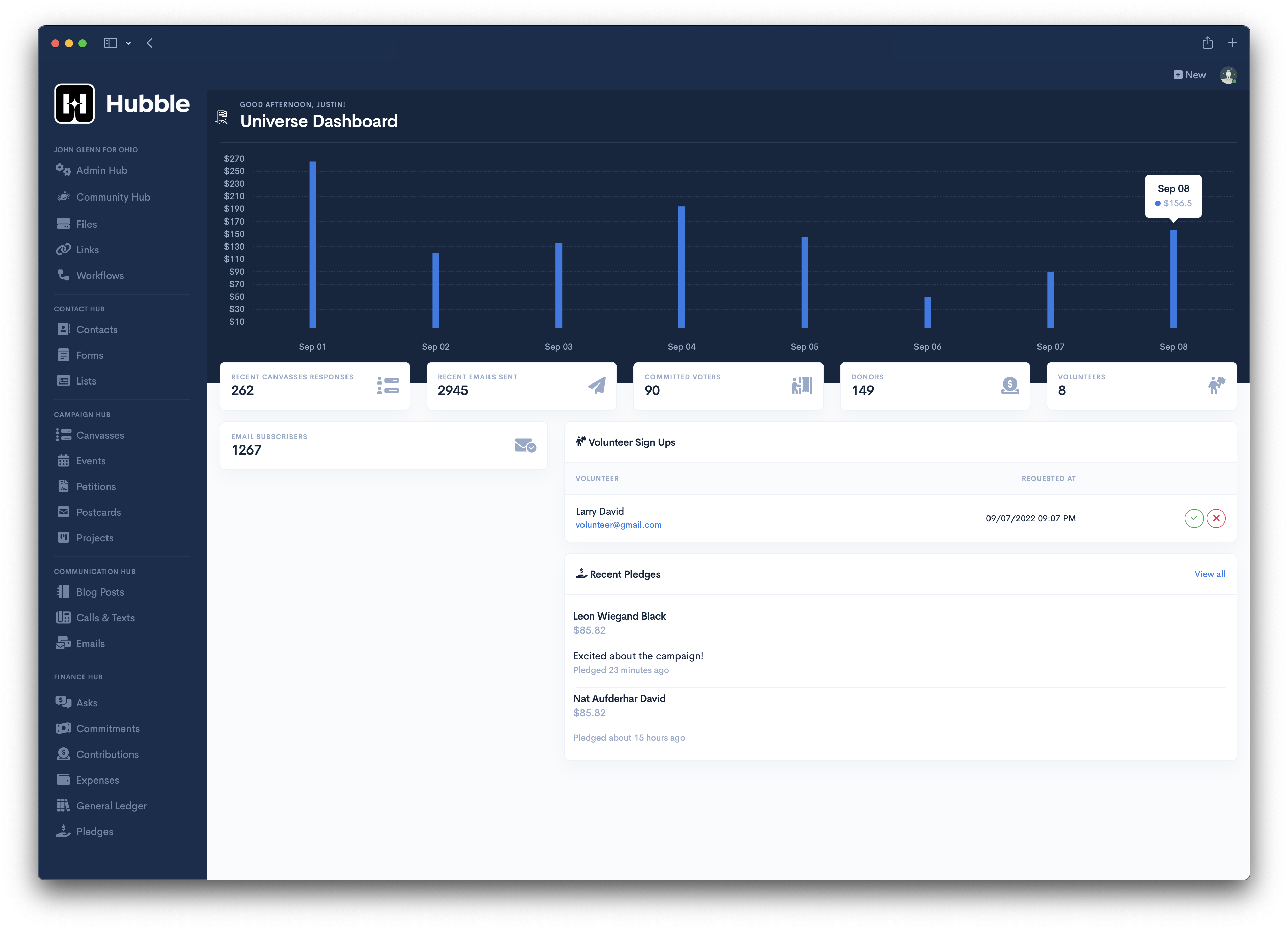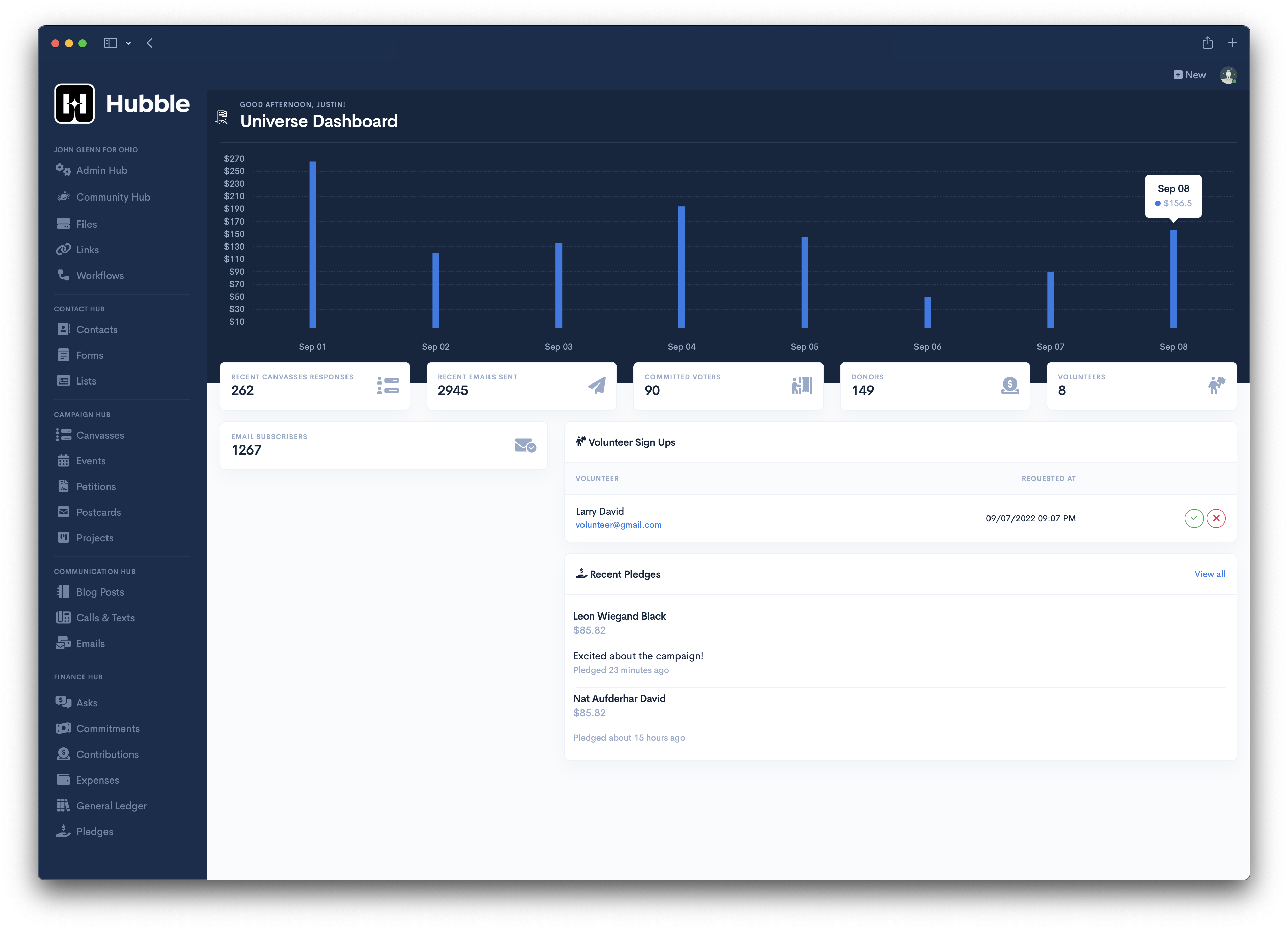 Built to help you win
With powerful automation and everything in one place you'll make better decisions along the way. Just tell Hubble your voters and it'll do the rest.
Designed for grassroots
Run a professional campaign for a fraction of the cost. Canvassing, fundraising, outreach, and recruitment have never been easier.
For the whole team
Campaigns aren't possible without volunteers and Hubble knows this; Your volunteers can connect with the Campaign and feel like a member of the team.
Register today. Campaign tomorrow.
Avoid the stress and costs of multiple apps by using Hubble.